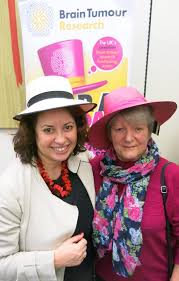 All Party Parliamentary Group for Brain Tumours
ABTF Trustees Angela Scrutton and Linda Rickford attended the All Party Parliamentary Group Brain Tumour meeting at the House of Commons on 12th March 2019. The meeting heard about the latest political and policy updates relating to brain tumours, including the Tessa Jowell Brain Cancer Mission (TJBCM). Dr Nicky Huskens, Director of the TJBCM, and Jess Mills, Tessa Jowell's daughter, both addressed the meeting.
Continuing a theme from the 2018 'Inquiry into the economic and social impacts of brain tumours', the meeting also heard from Vicky Ringer, a doctoral researcher at the University of Leeds, about how a brain tumour diagnosis can affect the education of paediatric patients.
It was a very positive meeting, with so many MPs, professionals and charity members in attendance…and gives us all reason to hope.