Meet the Team
Mary Burton – Treasurer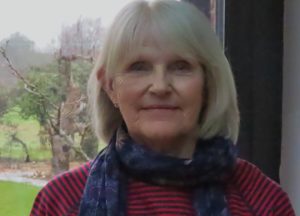 I am married to Robbie and live in in Holme-next-the-Sea, Norfolk.  I have three stepdaughters who have 11 children between them, their ages ranging from 27 years to 8 years.
I am Norfolk born and bred although I have ventured out of the county to live and work over the years in a variety of office/accounts based posts.  I first moved to Holme in 1987 to take over the running of the village shop/post office.  After 5 years' enjoyable but hard work, this was sold and I worked at Hunstanton Post Office for the next 10 years.  After running a bed and breakfast business for 12 years, I am now retired but keeping busier than ever!
I have been a listening volunteer with King's Lynn Samaritans for around 20 years.
I first became involved with Astro Brain Tumour Fund in 2007, when I saw an article in the local paper about a sponsored walk being organised at Holkham Hall.  Previous to this in January 2006, my sister's younger daughter, Gemma Barrett, was diagnosed with a low grade brain tumour.  This spurred us on to help raising as much cash as we could to help fund research.  Sadly, Gemma passed away in November 2010 after enduring her illness with great spirit, aged just 29.  In addition to this Robbie's nephew, Ross Dagg, also passed away in 2014, from a brain tumour.
I am still highly motivated today in doing all I can to help raise money to fund more research into low grade brain tumours in order to find more effective treatments and, ultimately a cure, for this devastating disease.
Discover more of Mary's story and her motivation for supporting Astro Brain Tumour Fund
Linda Rickford
I am married to Barry and we live in Cousldon in Surrey. I worked for many years at BBC Television in London and then for 25 years for Croydon Council, running a special needs playgroup for 8 years and then helping families in the community cope with the challenging behaviour of their young children – like 'Supernanny' on the TV (only not so well paid!).
Barry and I are now both retired.  This is just as well, as almost at the moment of Barry's retirement our son David, aged 28, having already recovered from Hodgkin's Lymphoma, was diagnosed with a brain tumour and our world fell apart – again.  After David's emergency surgery he needed full time, hands on care for several months. It was a most difficult time, and when David was discharged from the hospital we felt quite alone and abandoned. Barry and I were fortunate that we were both able to be at home to support him, and each other.   I looked for help, information and support online and I stumbled across the Astro Brain Tumour Fund website and joined the support group – one of the best things I could have done.
I feel passionate about the need to raise funds for vital research projects into low grade gliomas.  Also, David was misdiagnosed by our GP and by no less than 9 hospital doctors, and this only served to reinforce my passion about raising awareness and improving training programmes for the medical profession.  I think it is so important that those affected by brain tumours, be they patient, carer, parent, or spouse, should have a forum where they can seek support and information – and Astro Brain Tumour Fund supplies that forum.
Discover more of Linda's story and her motivation for supporting Astro Brain Tumour Fund
Kathleen Ferry – Trustee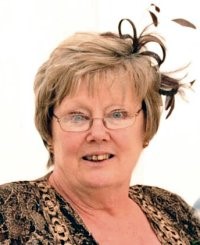 I live in Hornchurch, Essex and was married to Jim for 49 years, but he sadly died in 2017.   I was a teacher until Jim and I decided to take early retirement in 2004. One of the main reasons for us choosing to retire was the fact that our son, who was then 34 years old, was diagnosed with an Anaplastic Astrocytoma Grade 3 and his prognosis was poor.  He had surgery and even went back to work while he was having daily radiotherapy and as Jim and I were retired we were able to drive him to his various appointments.
By 2010 he was well and married but the tumour started growing again. Chemo shrunk it and kept it at bay for a year or two but, despite treatments and interventions, he sadly died in 2015.
When Jay was first diagnosed I searched the internet for advice/support and came across a support group, through which I have made many very good friends, some I have met, but many I haven't. We have shared our journeys together, supporting, encouraging, crying, worrying, but also delighting in and laughing at the sort of things only those in our situations could understand!   One of the things Jay taught us was how important ATTITUDE is, so I try to keep a positive attitude.
My daughter and I are always looking for ways to raise money for research into this dreadful disease, and have always thought how important it is to find a way of stopping these tumours progressing from a lower grade to a higher grade.  So when I was offered the chance to join Astro Brain Tumour Fund I was delighted to say yes.
Robbie Burton – Trustee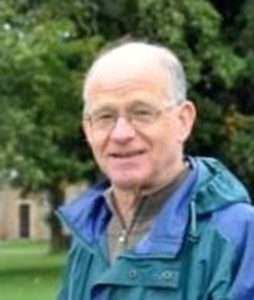 I live in a Holme next the sea in Norfolk and am married to Mary, treasurer and trustee of Astro Brain Tumour Fund.  I am now retired and enjoy growing vegetables and flowers in our large garden.
I have three daughters and eleven grandchildren ranging from 24 to 4 years old.
I first became aware of low grade brain tumours when Gemma, the younger daughter of Mary's sister Ros, was diagnosed in 2006.  She sadly passed away in 2010, aged 29. Also, my nephew, Ross, was diagnosed with an LGG in 2006.  He tragically died in August, 2014 at the age of 28. Both were talented young people in the prime of their lives.
When I was offered a trustee post in 2016, I took the decision to take it, my aim being to assist Mary in organising the Norfolk Family Walk and other moneymaking events and projects, in order to raise money for vital research into this devastating disease.
Teresa Jordan – Trustee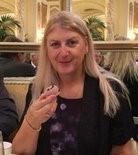 In November 2017 I decided to retire early to have some freedom to enjoy life and to get involved in things that used my skills and gave something back to others (whilst still giving me an opportunity to learn, meet new people and have some fun). I am really pleased to have the time and opportunity and to have been asked to get involved with ABTF. Having studied law at university and being a qualified financial professional my skills are eminently transferable (I can recommend accountancy as a career) and hopefully a fresh pair of eyes/ears and new ideas will be useful to the fund.
I have been lucky to have had a varied career and to have had time living and working in both Montreal, Canada and Atlanta, USA as well as here in the UK. Mainly I have worked in very large multi-nationals across different industrial sectors with businesses spanning the globe and therefore working with people of very different nationalities and cultures which I thoroughly enjoy.
I am experienced in accounting, financial reporting, compliance, governance and risk, and I have a passion for problem solving and developing systems, processes and people. I am also a trustee of the Anglia Ruskin University Student's Union.
I have been married to Terry (nephew of Robbie and Mary) for 37 years now and our two children are currently 25 and 23. We live in Littleport near Ely in the Cambridgeshire fens. As mentioned by Robbie we lost Terry's younger cousin Ross to a tumour back in 2014 which was heartbreaking for our entire large family so this is a cause dear to us all.
Sam Hopkins – Trustee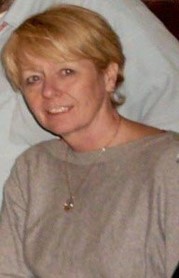 I am married to Neil and live just outside Bath in North East Somerset.  I have 3 stepsons and 2 daughters.  My son, George, succumbed to the rigours of a brain tumour in 2010 aged 32.
I have my own company which is linked with others helping submariners survive should they be trapped in a stricken submarine and, whilst this is a far cry from brain tumours, there are some relevant likenesses – lots of contact with people from very different environments for one thing and lots of research for another.
I volunteer for AGE UK and for my local Parish Council/community.
I am delighted (and flattered) to be invited to become a trustee for Astro Brain Tumour Fund (ABTF) and will do my best to be a useful and active addition to the great team already in place.  My strengths lie in IT, research and administration plus, of course, I have the loss of a son to drive me forward to help others going through the same nightmare.
Had I known of ABTF when George was poorly, it would  have been such a help – a light in a very dark place.  Sadly, we just muddled on with no support and very little information; much of which was incorrect!  I really want to help the team raise funds for urgent research and be an integral member offering informed support to all who require it.